5% Off on any moving service
Commercial Moving in Southern California
In and around North Hollywood, CA, countless businesses trust A & R Movers to provide commercial moving that is safe, effective, and time-sensitive. As a local commercial moving company, A & R Movers offers unmatched service at prices your business can afford.
Commercial Movers At Your Service
At A & R Movers, we've successfully relocated local businesses that move our economy. Let us help you:
Pack up your work spaces

Carefully transport computers and networking equipment

Relocate, unpack, and set up your business in a brand new location
The major benefit of using our commercial moving company is that you can focus on moving your business forward while we take care of the gritty physical work. Call A & R Movers to learn more about the commercial moving services we offer.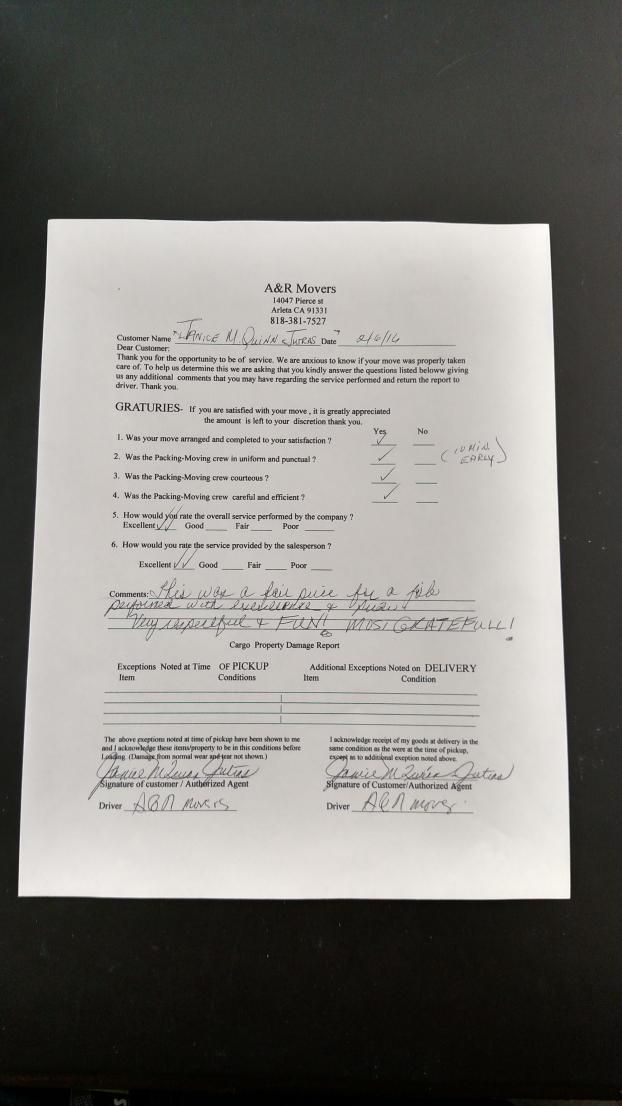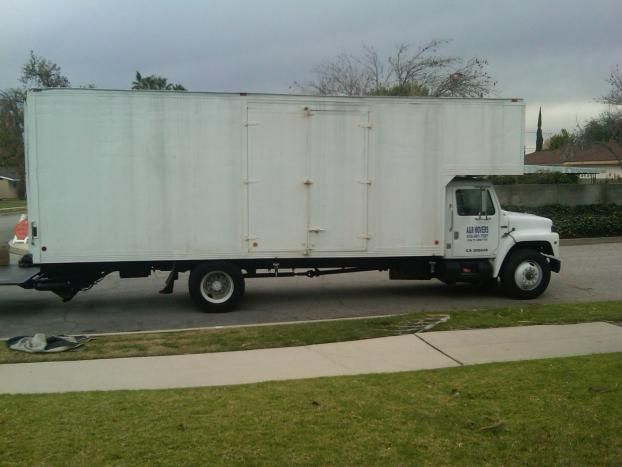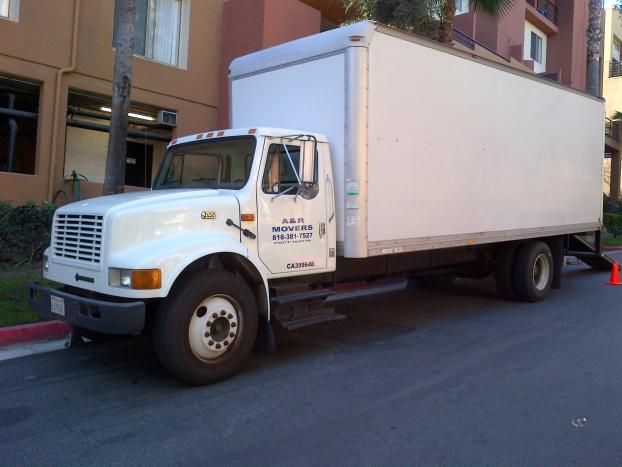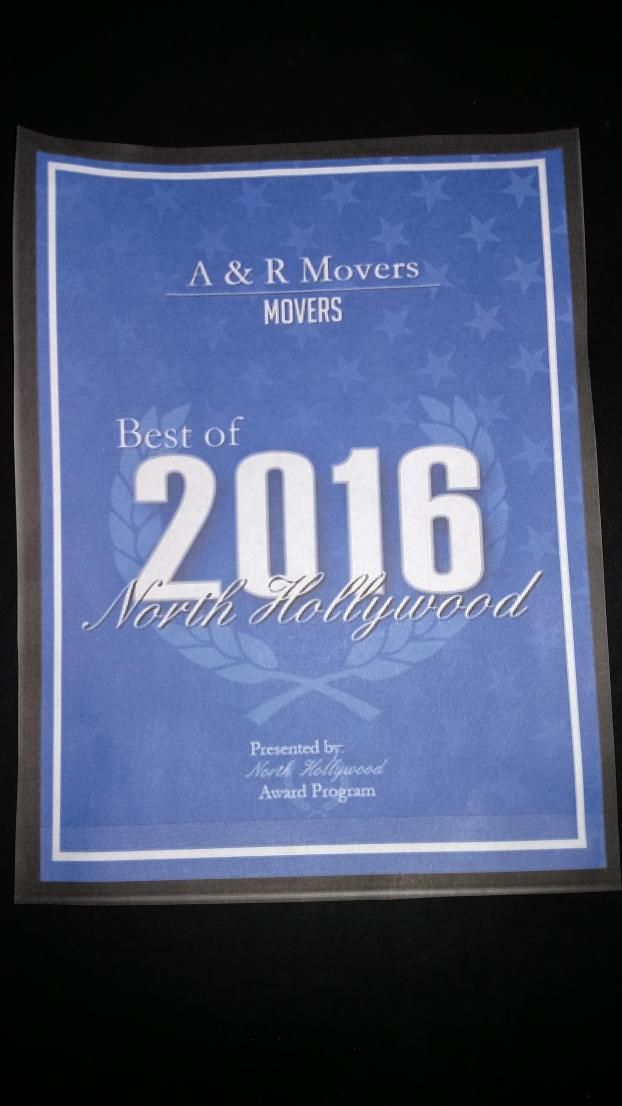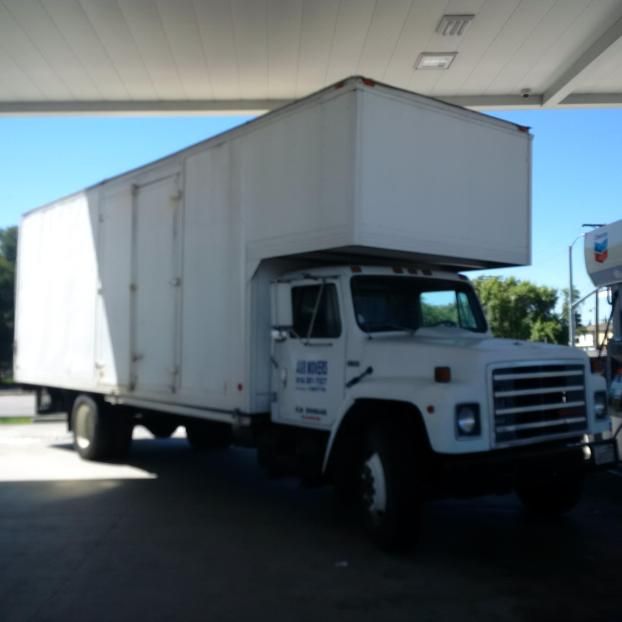 Mon - Fri: 9:00am - 7:00pm Sat: 9:00am - 7:00pm Sun: 9:00am - 4:00pm
Very professional moving services southern California

Freddy and Giovanni were great! They are very honest and worked really fast and carefully. I'll definitely be using A&R again the next time I move!

Freddy and Giovanni came in the POURING rain and made my move happen efficiently and I highly recommend their service. Will definitely keep their card for the next move I make!

- Patrick Ellis. 0/31/2019

Freddy and his coworkers were amazing! I called about help with a local move from my townhouse in West Hollywood. Freddy was excellent over the phone. He provided a thorough estimate and also gave some very useful suggestions to prepare ahead of time. They showed up on time, packed up everything efficiently, and got the job done in a reasonable time! They were easy to work with, friendly, and very cooperative. They had packing supplies for an extra charge if needed, but their prices were very reasonable and they didn't make a big deal about every little item. They also wrapped all the furniture with padding so not a single item got damaged in transit--very professional! I highly recommend them and definitely would use them again!

- Michael Newman. 8/5/2018

Freddy and his team are so awesome. I've used them 3 times now. Professional, prompt and very experienced. As a woman, I am careful about who I hire and I felt so comfortable with them in my home. They were able to move a giant, glass front hutch with no issue and many other very fragile things. I had a problem in my new place and they were so helpful—- moving things around for me and adjusting their schedule to accommodate. They also did little things like putting felt tabs on the legs of my furniture. Moving is stressful and they kept me sane. I can't recommend them enough! Thank you, Freddy!

Excellent job by AR and the crew! Personable and punctual. What more could ya ask for!

- A&R Movers AR. 4/1/2018

Fredy and his team were absolutely great when they came to help us unload our moving track! We moved from NY state to Malibu ( notice the picture on their page....that's the view from our new home.) We will probably consider them again when the time comes to move back east...if they provide that type of long distance move service. Thank you so much for all you did for us! Cheers!

- charles Benton. 8/1/2017

They were excellent! They were on time and when moving the furniture and boxes they were very careful, courteous, friendly, fun and professional. In addition, they were reasonably priced as well compared to other moving companies. I would definitely recommend using this moving company! Money well spent! Thanks Freddy!

- Christina Carter. 5/22/2015

The best moving experience ever! They made the move from Stevenson Ranch to Lancaster.

- Steven Cordero. 8/10/2012